Master Guests for 2018
CHRISTIE CRAIG/ C.C.HUNTER
NEW YORK TIME BESTSELLER
Christie Craig, AKA C.C. Hunter,
a New York Times Bestseller,
is an Alabama native, a multi-published writer,
motivational speaker, and writing teacher.
DR. CHARLES E. GANNON
NEW YORK TIMES BESTSELLING AUTHOR
Dr. Charles E. Gannon is an award-winning,
Nebula finalists and NYT best-sellers.
Dr. Gannon has been a Fulbright Fellow at Liverpool University,
Palacky University [Czech Republic], and the University of Dundee.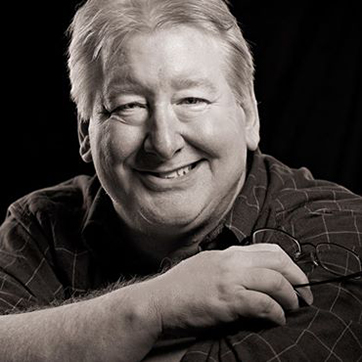 DAVE DORMAN
LEGENDARY ARTIST
Eisner, Inkpot and Bram Stoker Award-winning artist and illustrator
Dave Dorman was voted #1 Star Wars Artist by the fans in 1996.
Today he continues creating his signature dramatic, action-packed art for book
and magazine covers, movie and album covers, toy packaging, toy,
creature and character design, and comic book covers
DAVID FARLAND
NEW YORK TIMES BESTSELLING AUTHOR
David Farland is an award-winning,
bestselling author with over 50 novels in print.
He is best known for his NYT bestselling series The Runelord
PRESTON STONE
ARTIST AND ART DIRECTOR FOR FANTASY FLIGHT GAMES
Preston, an artist with  a passion for illustration in the Fantasy/Sci-fi genre was
a 2015  winner of L. Ron Hubbard's "Illustrators of the Future".
Preston is the Art Director for Fantasy Flight Games
which creates card,video, and board games for a variety of popular properties
AMY WHITE
CRACKING THE STORY CODE INSTRUCTOR
Amy is a children's literature specialist.
Experienced in the languages of story,
Amy became an ardent student of the Katherine J. Farmer
method of script and text analysis in 2010.
ROB CARLOS
ARTIST AND GAME ART DIRECTOR
Rob Carlos got his start illustrating for the
Robert Jordan "Wheel of Time" card game in 1998,
and has been working with book and game publishers ever since.
DEVON DORRITY
SCULPTOR
Devon Dorrity is a sculptor of fantastic beasts and beautiful creatures.
His work been included in Spectrum: The Best in Contemporary Fantastic Art.
His bronze sculpture, Queen of the Seas, was in
the Best of Spectrum Exhibit in NYC's Museum of American Illustration.
In 2014 his Queen of the Seas won a Chesley award. 
Lynn Kurland
NEW YORK TIME BESTSELLER
Lynn Kurland is the New York Times bestselling author
of over three dozen Romance and Fantasy novels and novellas. 
Chelsea Quinn Yarbro
LIVING LEGEND
Chelsea Quinn Yarbro is the Author of over 70 novels and numerous short stories
World Horror Convention named her a Grand Master
International Horror Guild named her a "Living Legend",
She has received the Knightly Order of the Brasov Citadel from the Transylvanian Society of Dracula. In 2009 the Horror Writers' Association presented Yarbro with the Bram Stoker Lifetime Achievement Award. In 2014, she was honored with the World Fantasy Award for Life Achievement.
Shawn Carman
WRITER AND GAME DESIGNER
Shawn started freelancing for the Legend of the
Five Rings for AEG in 1997 and has been writing ever since. He is currently the Creative
Director for Kyoudai Games and heads up their Thunderscape brand.
David Howard
SCREENWRITER
David Howard was born in Cedar City, Utah, USA.
He is a writer and producer, known for Galaxy Quest (1999),
Bizarro Superman and Trek: The Movie (2018).
Authors for 2018
Al Carlisle 
Al Carlisle passed away suddenly on the morning of May 29 after spending an enjoyable Memorial Day with family. We are saddened by his passing.

Al Carlisle had a Ph.D. in Clinical Psychology and was retired from the Utah State Prison. Al Carlisle's interest was in studying the violent mind and was able to work with many violent offenders who shared their stories with him. He published four books. 
Ali Cross
Ali Cross grew up watching Bruce Lee movies and dreamed of being a kick-butt martial artist like Cynthia Rothrock. Well, she never became the kind of ninja she envisioned, but she does hold a black belt in awesome! She lives in Utah with her kickin' husband, two sparring sons, one ninja cat, and one zen doggie—and a cache of nunchucks, staffs, kamas and other dangerous ninja-weapons.
Angela Eschler
Angela Eschler, founder of the award-winning Eschler Editing, has nearly twenty years of experience in the publishing industry. A published author herself, Angela's work has been featured on television, radio, and in documentary film.
Beth Buck
Beth Buck is the Acquisitions Director for Immortal Works Press and the author of the Fiction Vortex serial "Faith and Patience." Her short fiction has appeared in several anthologies and online magazines with more pending. In addition to her writing endeavors, Beth is an avid spinner. She first learned to spin on a drop spindle when she was 15, and bought her first wheel in 2007. She also has a black belt in Karate and a BA in Middle Eastern Studies.
Ben Ireland
Ben Ireland is the author of the award-winning YA urban fantasy series, Billy Blacksmith, and the cyber-horror Kingdom City series. Born and raised in Australia, Ben is uniquely qualified to write about horrifying spiders and how much they would like to kill you.
Blake Casselman 
Blake Casselman is an award-winning film producer, screenwriter, and a published short story and comic book writer. He earned a Bachelor of Arts in Film from the University of Utah and a Masters of Fine Arts in Education from the University of Phoenix.  He works as the Director of Programming and an Operations Manager at FanX Salt Lake Comic Convention, and co-owns a film production company, Rare Legend Films. He also facilitates the Utah Film Writers Facebook page, which includes hosting a screenwriting critique group twice a month. A n avid comic book reader, he co-authored and co-created of the Graphic novel, Devil's Triangle, and is the co-creator and writer of the Scepter Squad superhero web comic, due to released in 2018. More recently he co-wrote and produced the award-winning comedy feature film, Adopting Trouble.
Brad R. Torgersen
Brad R. Torgersen's science fiction stories have been published in a number of magazines and anthologies, where they have won or been nominated for several different awards. A healthcare technology professional by day, Brad is also a Chief Warrant Officer in the Army Reserve on weekends.
Bryce Beattie
Bryce Beattie is a family man living just north of Salt Lake City, Utah. He writes primarily action/adventure fiction in a variety of genres. When he's not writing, he is coding web apps and managing the IT needs of a haunted hotel in West Yellowstone.
C. Michelle Jefferies
C. Michelle Jefferies writes about grand adventures and the occasional fantastical monster that might live under beds, and in dark closets. She loves to explore what would happen if we allowed our imaginations to roam the countryside.
C.J. Workman
C.J. Workman starting making up stories when he was twelve. Twenty five years later and he hasn't stopped yet. He likely never will. He began worldbuilding ten years ago. He doesn't seem to know when to quit.
Candace J Thomas
Candace J Thomas is an award-winning author of YA fantasy, sci-fi, and paranormal satire, as well as a freelance editor and practicing blood scientist. The first novel in her Vivatera series won the LUW Diamond Award for Novel of the Year. Candace has been on numerous panels and presentations across the Wasatch Front, including Salt Lake Comic Con, FanX, and LTUE. Candace is a huge advocate for imagination. That's where you can find her most days.
Callie Stoker
Callie is the owner and editor of The Manuscript Doctor, a freelance editing business. She uses her ten years of experience to understand an author's intent for their story, then teach them the tools they need to reach that vision. She sees editing as a way to mentor instead of just correct and has a knack for knowing how to make a story shine. Callie is the mother of four children, two of whom are on the Autism Spectrum. Her experience in raising her boys has taught her that there are hidden strengths behind every challenge. She works to encourage the arts to spread awareness and acceptance for those with differences and disabilities. Callie has a theater background including performing, directing, and costuming. Her skill for repurposing and sewing allows her to continue her costuming hobby off-stage in the form of budget-friendly cosplay. Her work has been featured at Salt Lake Steamfest and Salt Lake Comic Con. Callie is a member of the Editorial Freelancers Association, the Horror Writers Association, and serves on the Events Committee for the League of Utah Writers.
www.themanuscriptdr.com
Facebook
Twitter: @themanuscriptdr 
Charity West
Charity West is a story nerd and a grammar geek, who loves reading, thinking, and talking about fiction. She is passionate about helping authors elevate their craft. She has edited fiction for seven years and currently works with The Manuscript Doctor.
Chersti Nieveen
Chersti Nieveen [share-stee/neh-vene] has over 13 years of editing experience, including editing for NY Times bestselling authors. Clients include both indie and traditional authors, and even a few Hollywood actors. She graduated from BYU in editing. Find out more about Chersti at WriterTherapy.com
Craig Nybo
Craig Nybo has written and published several books. As president of mediaRif, a Utah-based, marketing agency, Craig oversees advertising, marketing, and special projects for large companies, including Dentrix, Young Living, The Utah State Fair, and 3M. As a professional musician, Craig composes and produces high-profile stage productions for major corporate conventions. He also composes and records music under his own name and with his band.
Dan Willis
Dan
 always had an affinity for stories.  Growing up in Maryland in the late 70s, he fell in love with reading at an early age, devouring books as fast as he could get them.  When his fourth grade teacher challenged her class to write a short story for Halloween, 
Dan
's was pages rather than paragraphs.   After reading it aloud in class, 
Dan
 discovered that many of the student stories the following day had elements of his story incorporated in them.  Almost from that moment, 
Dan
 was a born storyteller.
Not knowing how, exactly, to become a writer, 
Dan
 did the usual things, went to college, got married, designed games, and dreamed.  While perfecting his craft as a writer, 
Dan
 became a computer programmer, technical writer, game designer, software tester, web designer, and even insurance salesman.  Eventually, after years of hard work and effort, 
Dan
's work caught the attention of Wizard's of the Coast, who signed him immediately to work on their YA imprint; DragonLance: The New Adventures.  
Dan
 produced three books for the YA line, including one of the series best-sellers.  His book 
The Survivors
 was released under Wizard's original DragonLance brand. 
Dan
 continues to write, trying his hand at the Steampunk genre with his Weird Western: 
The Flux Engine
, and his Historical Fantasy set in the American Civil War: 
Dragons of the Confederacy
.   His most recent work 
Plain Sight
, is a noir detective novel set in a fantasy 1930s New York.
These days 
Dan
 lives in the west, with his wife and four children, right at the mouth of a magnificent canyon where the wind always blows.
David King
David was born in beautiful downtown Burbank, California where his love for film inspired him to be a writer. His works include Woven, The Undead Road, and Full Dark: An Anthology. He lives in the mountain West with his wife and four children.
Daxon Levine
Daxon Levine earned his B.S. in Psychology and the Intercultural Peacebuilding Certificate at BYU-Hawaii. He studies world religions and cultures for inspiration as he revises the first novel in his upcoming fantasy epic, The Unhallowed Trilogy.
Derick William Dalton
Mr. Dalton is a former high school science teacher, and currently treats patients as a physician assistant. He loves draining infected abscesses and getting runner's high, but not simultaneously. He lives with his wife and children, and is planning a mountain bike trip on Mars.
Eric G. Swedin
Eric G. Swedin is a Professor of History at Weber State University. His doctorate is in the history of science and technology. His publications include numerous articles, six history books, four science fiction novels, and a historical mystery novel. His When Angels Wept: A What-If History of the Cuban Missile Crisis won the 2010 Sidewise Award for Alternate History. Eric lives with his family in a house built in 1881. His web site is
http://www.swedin.org/
and his blog is "Alternatives: Histories of the Past and Future" at
http://eswedin.blogspot.com/
Gama Ray Martinez 
Gama Ray Martinez lives in Salt Lake City area and collects weapons in case he ever needs to supply a medieval battalion. He greatly resents when work or other real life things get in the way of writing. He secretly dreams of one day slaying a dragon in single combat and doesn't believe in letting pesky little things like reality stand in the way of dreams. He has recently completed the Pharim War, a series about angels and is working on The Nylean Chronicles, a series about unicorns. 
Graham Bradley
Author-illustrator of sci-fi and fantasy, with an emphasis on mecha and superpowers. I'm a commercial truck driver, having worked in long haul, cranes, rental equipment, and blasting. Originally from Henderson, NV.
Holli Anderson
Holli Anderson has a Bachelor's Degree in Nursing—which has nothing to do with writing, except maybe by adding some pretty descriptive injury and vomit scenes to her books. She discovered her joy of writing during a very trying period in her life when escaping into make-believe saved her. She enjoys reading any book she gets her hands on, but has a particular love for anything fantasy. Along with her husband, Steve, and their four sons, she lives in Grantsville, Utah—the same small town in which she grew up.
Jaleta Clegg
Jaleta Clegg loves to make up stuff, which is why she writes fiction. She enjoys dreaming about space and aliens, wizards and castles, monsters and magic, then writing stories about them. She has an eleven-book science fiction adventure series, a steampunk fairy novel, and numerous silly horror short stories in publication. When not writing, Jaleta can be found on her couch binge-watching bizarre shows and crocheting monsters and stuff. She enjoys cooking exotic ethnic dishes and playing stump-the-checker-with-weird-produce at her local grocery store. She also really likes purple. She wants to be either Han Solo or Ursula the Sea-Witch when she grows up. If she grows up... Find links to all her work at
www.jaletac.com
James Wymore
Born with the unfortunate talent of lying, James Wymore spent his youth explaining things he said before thinking. He studied science to add believability, until he discovered writing justifies untruth with meaning. Find out more at http://jameswymore.wordpress.com
Jana S. Brown
Jana S. Brown is an author, wife and mother with a fuzzy sidekick. She's been involved in publishing as an Author, Editor, Presenter, Slush Reader, and grundle of other positions (Yes, grundle is the technical term) for over 20 years. She writes the weird and the wonderful with smoochies.
Jared Garrett
Jared Garrett writes books that you will love. Described as a cross between Clive Cussler, Veronica Roth, and Phillip K. Dick, he has six published novels and has a bunch more in the works. Married 20 years, seven kids, former unwilling cultist. Questions?
Jay Barnson
Jay Barnson is a writer, software engineer, and an award-winning video game developer. He has written for The Escapist and Cirsova magazines, and has been published in numerous anthologies, most recently Altered States II: A Cyberpunk Anthology. He is the first place winner in the 2016 DragonComet award. A transplant to Utah, Jay was born in the hills of West Virginia, and uses the word "ya'll" by choice, not by habit.
Jennie Stevens
Jennie Stevens is a wife, mother, copyeditor, and connoisseur of all things nerdy. She lives in Salt Lake City with her husband and their two adorable children, where she drinks too much Dr. Pepper and has a not-very-secret love affair with her Chicago Manual of Style.
Jill Bowers
Jill Bowers is a young adult fantasy author and creator of the Immortal Writers book series. She was the sole writer of the award-winning show Olde Tyme Radio on Aggie Radio Station, and has dabbled in stage play writing as well. She studied creative nonfiction writing at Utah State University, but her true passion lies in creating magic and new worlds as a fantasy author. Jill is a motivational speaker and frequently teaches classes at local schools to encourage kids to read and write. She is also one of two composers-in-residence for the Westminster Bell Choirs in Logan, Utah, and has a lovely dachshund named Jasmine who she loves with all of her heart, and probably feeds a little bit too much. Learn more about Jill and the Immortal Writers universe at 
http://www.immortalauthor.com/
Jodi L. Milner
Jodi L. Milner can be found folding children and feeding the laundry, occasionally in that order. She has been published in SQ Mag and several anthologies. Her novel, Stonebearer's Betrayal, comes out November 2018 through Immortal Works Press. Find her on Twitter @JodiLMilner.
John M. Olsen 
John M. Olsen loves to experiment with the creative process, whether building stories, art, software, poetry, woodworking, or anything else. He has dreams of becoming a Renaissance man and is constantly learning new things to add to his store of randomly accessible information, otherwise known as irrelevant trivia. His interest in writing is due to his father's extensive fantasy and science fiction collection, which he devoured during his teen years and has since inherited. His published works include fiction in multiple genres, chapters in several books on computer graphics and game design, and poetry. He lives in Utah with his lovely wife and a constantly changing subset of their children and extended family.
Johnny Worthen
I write what I like to read," says Johnny. "That guarantees me at least one fan." JOHNNY WORTHEN is an award-winning, best-selling author, voyager, and damn fine human being! He is the tie-dye wearing writer of the nationally acclaimed, #1 Kindle best-selling ELEANOR, THE UNSEEN. Among his other excellent and very read-worthy titles are the adult occult thriller BEATRYSEL, the award-winning mystery THE BRAND DEMAND, and the genre bending comedy-noir THE FINGER TRAP, winner of the Diamond Quill for best book of the year. And of course the continuation of THE UNSEEN Trilogy, with CELESTE and DAVID which also have won awards. Trained in stand-up comedy, modern literary criticism and cultural studies, Johnny is a frequent public speaker, teacher and blogger. He's an instructor at the University of Utah and an acquisitions editor for Omnium Gatherum, a publisher of unique dark fantasy, weird fiction, and horror.
Julie Frost
Julie Frost writes every shade of speculative fiction and lives in Utah with her family--which consists of five guinea pigs, three humans, a tripod calico cat, and a kitten who thinks she's a warrior princess--and a collection of anteaters and Oaxacan carvings, some of which intersect. Her short fiction has appeared in Writers of the Future, The District of Wonders, Cosmos, Unlikely Story, Plasma Frequency, Stupefying Stories, and many other venues. Her first novel, "Pack Dynamics," was released in 2015 by WordFire Press. She whines about writing, a lot, at
http://agilebrit.livejournal.com/
Karen Evans
Karen Evans has been writing SF/F with her husband for more than 10 years, and enjoying the roller-coaster. She planned on being a writer since third grade where she learned cursive, and knew she could now write. When not writing, she enjoys crocheting, embroidery, and other busy- hand activities so she can listen to the voices in her head. She lives in New Mexico with her husband, a dog and a variable number of cats. She and her husband write for the Grantville Gazette, a shared universe created by Eric Flint in the novel, 1632, and have several stories in that magazine. They also have a novella available on Amazon Ring of Fire Press called "No Ship for Tranquebar".
https://www.amazon.com/Ship- Tranquebar-Ring-Press-Fiction-ebook/dp/B00DIHUNWM#nav-subnav
Karen E. Hoover
Karen E. Hoover has loved the written word for as long as she can remember. Her dad promised he would have Karen reading on her own by the time she was four years old … and he very nearly did. Karen took the gift of words her dad gave her and ran with it. Since then, she's written ten novels and reams of poetry. Her head is fairly popping with ideas, so she plans to write until she's ninety-four or maybe even a hundred and four. Inspiration is found everywhere, but Karen's heart is fueled by her husband and two sons, the Rocky Mountains, her chronic addiction to pens and paper, and the smell of her laser printer in the morning. 
Kathryn Olsen
Kaki Olsen is best known for her twists on fantasy. She has published a swan maiden with a fake ID, a Nutcracker Prince who must get a day job, and a dragon raised on a colony spaceship. She is also fond of academic papers on geeky things. Find her at kakiolsenbooks.com
Kevin Evans
Kevin Evans, with his wife, writes in the Ring of Fire story cycle. Our most recent work was a braided story set, published in the Grantville Gazette. Kevin has just retired from the FAA, his duties included maintaining the NAS, (National Airspace) Kevin helps restore large vintage steam locomotives, Gunsmiths, and has been a hot air balloon crewman for fifteen years.
M.K. Hutchins
M.K. Hutchins regularly draws on her background in archaeology when writing fiction. Her YA fantasy novel Drift was both a Junior Library Guild Selection and a VOYA Top Shelf Honoree. Her short fiction appears in Podcastle, IGMS, Strange Horizons, and elsewhere. A long-time Idahoan, she now lives in Utah with her husband and four children. Find her at
www.mkhutchins.com
Melissa McShane
Melissa McShane is the author of eleven novels, including the Crown of Tremontane series, the Extraordinaries series, and her latest trilogy, Convergence, which begins with The Summoned Mage. She has lived all over the United States and still remembers the places she's lived by the books she was reading at the time. She was a literary critic and reviewer for years before writing fiction and loves reading books in many genres. Melissa lives in Riverton, UT with her family, including her husband, four children, a niece, and three very demanding cats, one of whom is so stupid he frequently runs into walls. 
Michael Darling
#1 Amazon bestselling author Michael Darling lives in Utah with his beautiful wife, their normal-if-you-don't-look-too-close children, and a disturbingly fast-growing dog. His award-winning fiction is often anthologized. His novel Got Luck was published in 2016 and the sequel, Got Hope, in 2017.
Natalie Whipple
Natalie Whipple, aka Nat McKenzie, is the author of TRANSPARENT, HOUSE OF IVY & SORROW, RELAX, I'M A NINJA, THE VENGEANCE CODE, and other books. She was also on the writing team for the cRPG Torment: Tides of Numenera, out now from InXile.
Nathan Shumate
Nathan Shumate is a high-function dilettante (although he prefers the term "Renaissance Man"). He has written (and gotten paid for) comic books, screenplays, and various forms of fiction and non-fiction. His short stories have appeared in the magazine Amazing Stories, the anthology Monsters & Mormons, and other venues. He is the publisher and editor of the Space Eldritch and Redneck Eldritch anthologies, and cartoons at CheapCaffeine.net. His most recent solo book is The Last Christmas Gift: A Heartwarming Holiday Story of the Living Dead. He also inflicts LousyBookCovers.com onto the world, and consults with self-publishing authors at CoverCritics.com about effective indie book cover design.
Nichole Giles
USAT bestselling author, Nichole Giles, author of The DESCENDANT series and The WATER SO DEEP series, dreams of owning a garden of fairies, riding a unicorn, and taming pet dragons. She loves traveling, driving with her convertible top down, and playing here music loud.
Patrick Tracy
Patrick M. Tracy lives in Salt Lake City and works as a Network Support Administrator by day. Yes, that means he saves people from their computers. When not thusly engaged, he is a published fiction writer and poet. His most recent publications include stories in the "A Walk in the Abyss" and the fifth volume of The Crimson Pact, an anthology that he created with Paul Genesse. He and Paul collaborated on "Of the Earth, of the Sky, of the Sea" for Kaiju Rising: Age of Monsters. Patrick also enjoys archery, performing feats of strength, and playing the bass guitar. Visit him online at
pmtracy.com
.
Robert J Defendi
Robert J Defendi has designed and worked on many RPGs and Anthologies. He was a winner in Writers of the Future XIX. He's the author of the successful podcast audiobook Death by Cliché.
Death by Cliché was his first published novel. Death by Cliché 2: The Wrath of Con is available now.
Scott E. Tarbet
Best-selling and award-winning author Scott E. Tarbet loves Steampunk waltzes, was married in full Elizabethan regalia, and slow-smokes thousands of pounds of Texas-style barbeque. He sings with Utah Opera Company and teaches music to children. He makes his home in the mountains of Utah, where he writes Steampunk, sci-fi, fantasy, and paranormal novels and stories in an office piled to the rafters with beloved books. Follow him online at
http://scotttarbet.timp.net/
, on Facebook at
https://www.facebook.com/ScottETarbet/
, or on Twitter @SETarbet.
William Munn
William Munn is a freelance writer, gamer, and professional nerd. Will has written for gaming companies like Gallant Knight Games, where he co-authored the forthcoming Bears. In. Space. micro-setting, assisted in the espionage roleplaying game Cold Shadows by helping to define their world in The Black Book, and contributed to Mechas & Monsters.

Will has a deep passion for storytelling, writing, and gaming, and continues to work as a freelancer, blogger, and novelist. You can find him working on any of his various projects, or running tabletop games with family and friends.
Artist for 2018
Anastasia Bolinder
Author, artist and fanatic dreamer who spends long nights living in distant realms that become published works.
Published works include, "From the Dust" a YA fantasy novel and "The Wolf and the Crimson Maiden." a Teen fairytale/romance.
Life motto: Follow your dreams.
Brian C. Hailes
Brian C. Hailes, creator of the YouTube channel, Draw It With Me, is also the award-winning writer/illustrator of Blink, Dragon's Gait, Devil's Triangle, Skeleton Play, Heroic, Passion & Spirit, Continuum, American Girl's McKenna, Ready to Fly, & Grace & Sylvie. HailesArt.com
Carter Reid
Carter Reid is a noted Book Cover Illustrator, cartoonist, and graphic artist. He graduated Weber State University with a Bachelor's degree. Carter writes and illustrates the comic "The Zombie Nation" and is a frequent panelist at conventions.
Hannah Swedin
Hannah Swedin, Digital artist, plush maker, and several time gold medal winner for cosplay. She is most well known for unorthodox plush making skills, namely her 1000 piece dragon plush that she carries around on her head. She was also part of the team that made the popular Minecraft mod Pixelmon.
Kaitlund Zupanic
Kaitlund never doubted what she would be when she grew up. She always wanted to be an artist. She needed to explore her own fantasy worlds and create mythical creatures to live in them.
Table Top Game Developer for 2018
Shawn Carman
Shawn Carman, Writer and Game Designer – Shawn started freelancing for the Legend of the Five Rings for AEG in 1997 and has been writing ever since. He is currently the Creative Director for Kyoudai Games and heads up their Thunderscape brand.
Natasha Ence
Natasha Ence has been playing Table-top RPGs since she was seven years old and now works as a professional Game Master. She cut her teeth on Traveller and Dungeons & Dragons before moving on to other rules systems like Pathfinder and Mutants & Masterminds. Table-top gaming and a voracious love of stories lead her to study literature, teaching, and creative writing at university. When not writing or gaming, Tasha can be found in the kitchen whipping up one of her favorite dishes or in the yard training and playing with her dog, Captain. She is also starting into the exciting world of podcasting as a co-host and creative director for Hatching Owlbears.
Martin E Greening
Martin was corrupted early by his older brother's interests in Heavy Metal and Dungeons and Dragons, and enjoyed reading as a child (Tolkien, Eddings, Salvatore, Weis and Hickman were some favorites). After becoming enthralled with the appendices of The Lord of the Rings, Martin rel-ished building worlds and constructing languages. He drew maps of far-away places and labeled them with strange characters, even going so far as creating fantasy tax forms after he found a 1040EZ at the local library. Mar-tin started Azure Keep in 2017 to bring great games and fiction to life. His first works, the Ruma: Dawn of Empire role playing game, and the Tales of Ruma anthology (as editor and contributor), can be found on AzureKeep.com or MartinGreening.com.
Will Munn
William Munn is a freelance writer, gamer, and professional nerd. Will has written for gaming companies like Gallant Knight Games, where he co-authored the forthcoming Bears. In. Space. micro-setting, assisted in the espionage roleplaying game Cold Shadows by helping to define their world in The Black Book, and contributed to Mechas & Monsters.
Will has a deep passion for storytelling, writing, and gaming, and continues to work as a freelancer, blogger, and novelist. You can find him working on any of his various projects, or running tabletop games with family and friends.
Craig Nybo
Craig Nybo has written and published several books. As president of mediaRif, a Utah-based, marketing agency, Craig oversees advertising, marketing, and special projects for large companies, including Dentrix, Young Living, The Utah State Fair, and 3M. As a professional musician, Craig composes and produces high-profile stage productions for major corporate conventions. He also composes and records music under his own name and with his band.
Gina Soto
Gina is a seasoned sales and marketing professional who joined GlobalSim in 2017. She holds a Bachelors Degree in Science from the University of Texas at El Paso, and a Masters Degree in Business Administration (M.B.A) from Eastern Oregon University. 
,
Alan Bahr
Alan Bahr is the lead designer and founder of Gallant Knight Games. A game designer best known for the TinyD6 line of games, along with other games such as Cold Shadows, For Coin & Blood, Planet Mercenary, Gallant Pocket Games, and many more, Alan is the owner/operator of Gallant Knight Games.
Fyrecon Schedule Thursday, June 21, 2018
10:00 am
11:00 am
12:00 pm
1:00 pm
2:00 pm
3:00 pm
4:00 pm
5:00 pm
6:00 pm
7:00 pm
Fyrecon Schedule Friday, June 22, 2018
8:00 am
9:00 am
10:00 am
11:00 am
12:00 pm
1:00 pm
2:00 pm
3:00 pm
4:00 pm
5:00 pm
6:00 pm
7:00 pm
Fyrecon Schedule Saturday, June 23, 2018
8:00 am
9:00 am
10:00 am
11:00 am
12:00 pm
1:00 pm
2:00 pm
3:00 pm
4:00 pm
5:00 pm
6:00 pm
7:00 pm